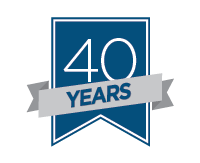 The Most Dependable Name in Quality & Reliability
For more than 40 years, JJ Home Products has been providing solutions for home-building professionals across the Greater Toronto Area looking for fully customizable closet doors, shower enclosures, glass and mirror work and other complementing details for large-scale construction projects.
From luxury high-rises to office buildings and hotels, JJ Home Products is where expert, state-of-the-art craftsmanship meets efficiency and precision. Our team of specialists are here to help you every step of the way, from design to finish, minimizing trades, to managing timelines and closing your project with success.
We are a division of Renin, designed to exceed your expectations.
120,000 Square-Foot Facility
For complete control, our facility is outfitted with state-of-the-art equipment to accommodate fully customizable design and fabrication processes under one roof, including:
Roll Form & Closet Door Frame Fabrication
Aluminum Extrusion Fabrication
Glass & Mirror Cutting / Fabrication
Closet Organizers Fabrication & Assembly
Satisfaction Obsessed
JJ's dedicated team of professionals, make us the company we are today. Detail oriented and organized, our administrative, manufacturing and installation experts are concerned with only one thing: customer satisfaction. Our reliable, proactive approach to every project means you're never kept waiting for delivery or installation.
Setting the Standard
We deal only with the highest quality products that are measured against a rigorous set of standards. Apart from being ASTM-certified, all products used by JJ are constantly tested in-house, ensuring all components are of superior calibre. This also means only working with brands that share our vision of excellence.